Topicals: it's another word to learn in the new legal cannabis lexicon. No, these products don't get you high or make you test positive on a drug test — both common misconceptions — instead, non-psychoactive cannabis-infused lotions, balms, salves and oils are absorbed directly through the skin for localized pain and inflammation relief. We've rounded up the best products — some new to the game and some of which have healed sore muscles long before legalization.
Please note that each product is listed alphabetically, not ranked and prices may vary dependent upon dispensary — so also check brand websites for availability.
Apothecanna [apothecanna.com] Lip Buzz, $10:
Give your lips a lift with an everyday infused lip balm. Cannabis brings antibacterial and anti-inflammatory benefits while mango and shea butters hydrate and nourish distressed and delicate skin. It's also ideal to combat the cool, dry climates you'll find in the High Rockies or Cascade Range.
Apothecanna [apothecanna.com] Everyday Creme, $36 (8 oz.):
We love this lotion for its intoxicating scent boosted with mandarin, cedar and geranium and its lightweight, yet intensely hydrating consistency. Key ingredients like hemp seed oil and cannabis also provide anti-inflammatory and antibacterial benefits. Plus you can replace your daily moisturizer with it to use exactly as it's named — every single day.
Cannabis Basics [cannabisbasics.com] Love Yourself Healing Oil, $28:
This blend of premium cannabis flower, organic hempseed oil, vitamin E and olive oil is ideal for massage and daily after-shower moisture. The aromatherapy of lavender and tangerine relaxes and calms the senses while it refreshes and invigorates dry skin.
Cannabis Basics [cannabisbasics.com] Sole's Desire Repair Cream, $22:

It's named for the feet, but this super rich repair cream from the pioneer of infused products works just as well all over the body. Premium cannabis flower is paired with tea tree that kills the bacteria and fungus known to create infections, foot odor and athlete's foot, while arnica helps to treat pain, swelling and bruising of muscles and joints, headaches, migraines and even symptoms of PMS. A blend a lavender and spearmint notes not only soothe the senses, but also bring a warm tingling sensation immediately to the skin.
Dixie Elixirs Muscle Relief Lotion, $20: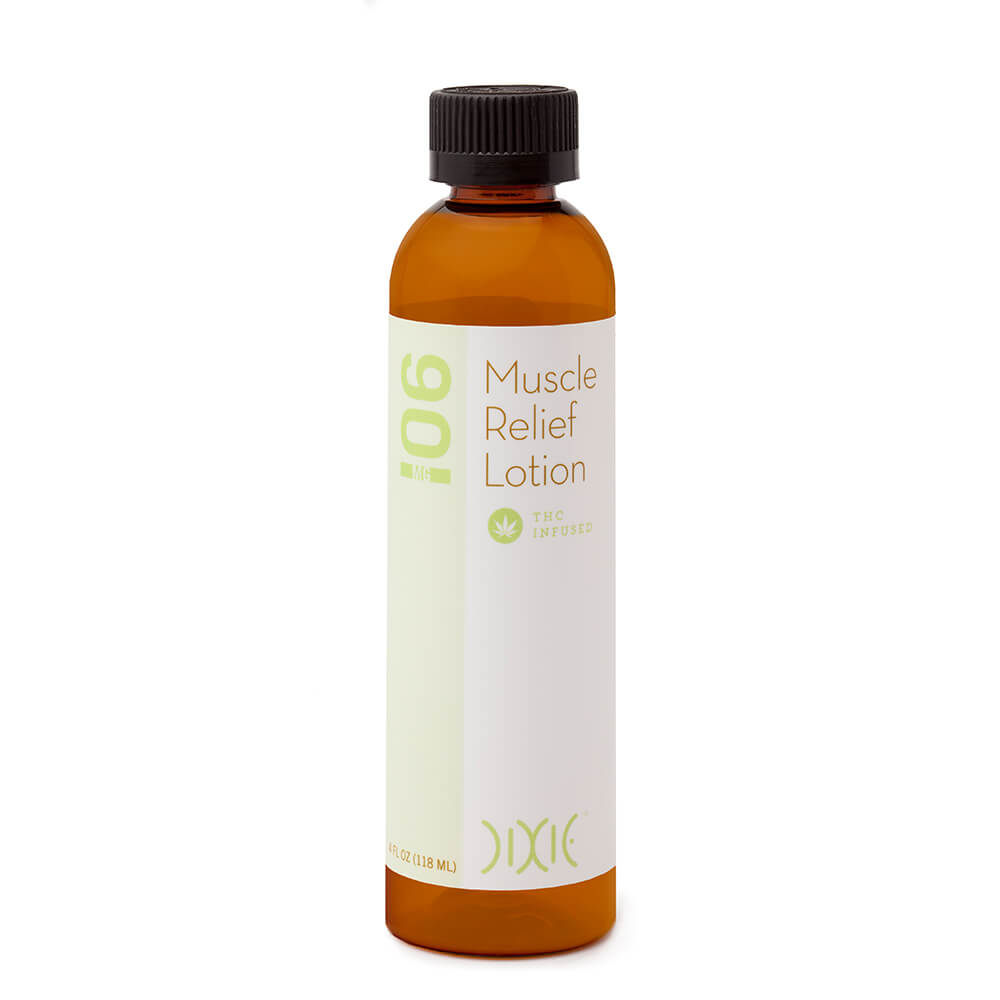 Light enough for daily use, this product is perfect for active types looking for a quick, post-workout pickup. Tired, sore muscles soak in its powerful properties — infused with pure, CO2-extracted THC and rosemary, lavender and cedar wood for a refreshing scent. For best results, massage this lotion onto the affected area for 30-60 seconds and allow five to ten minutes to take effect.
Dixie Elixirs Synergy Balm, $26: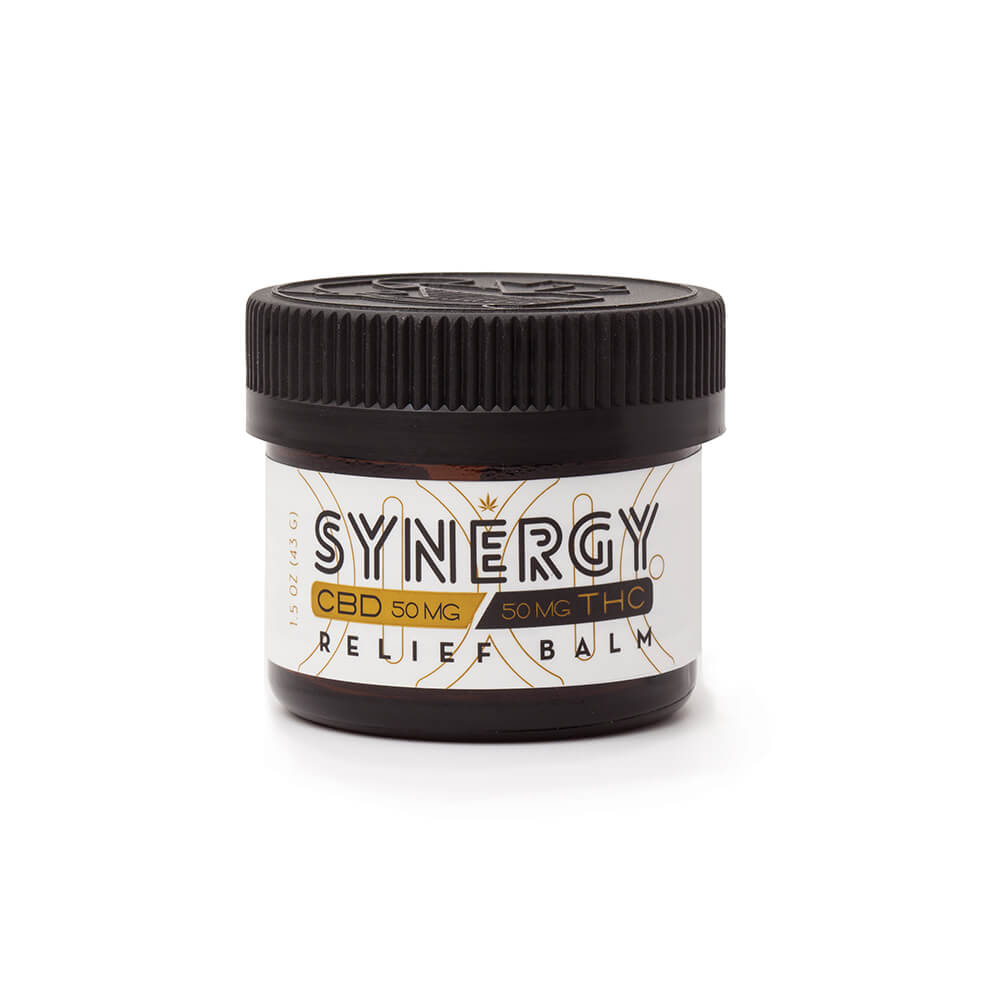 Pick this relief balm for more serious, chronic pain. Formulated with a 1:1 THC/CBD (Cannabidiol) ratio of 50 mg each, the harmonious, healing effect is greater than the sum of individual cannabinoids found in most infused topicals. Highly concentrated, yet easy to apply — cannabis is apparent in its scent, which is why it works so well when deeply massaged into problem areas.
Empower Body Care [empowerbodycare.com] Empower Oil, $32:
"Put it where it hurts, rub it in. Repeat." The directions are that simple to provide pinpoint relief for anything from sore muscles, joint pain and menstrual cramps to eczema, bug bites and headaches with skin nourishing benefits included. Packaged just like any of your favorite essential oils — this roll-on really works. Anywhere.
Kush Cremes Aloe-Based Face and Eye Cream, $30: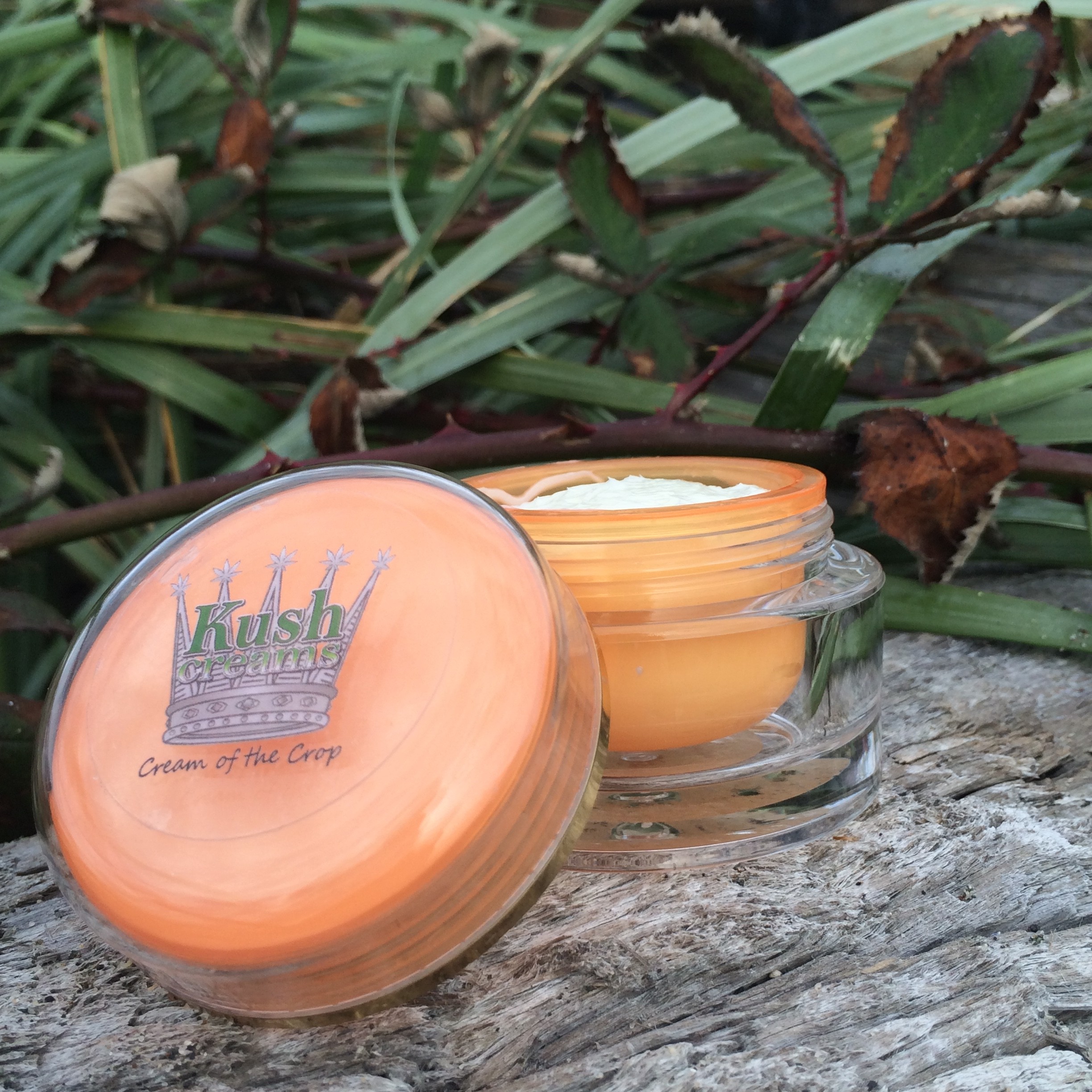 The anti-inflammatory properties of cannabis work great for the face too — providing benefits like acne prevention, wrinkle reduction and smoothing of the skin. Ideal for both nighttime and under makeup, this aloe-based cream also uses emu oil to work with your natural pH. It's scent free and hypoallergenic for the most sensitive of skin types.
Mary Jane's Medicinals [maryjanesmedicinals.com] Topical Tincture (1 oz.), $36:
Not only infused with cannabis, but also with Arnica — a super power healing herb that grows wild in the mountains of Colorado — the alcohol based tincture results in fast results. Quickly absorbed into the skin, it's a perfect potion to use on temples for stress relief, to target blemishes or on sore spots.
Mary Jane's Medicinals [maryjanesmedicinals.com] Salve, $40:
This miracle salve solves almost any ailment — from itchy rashes and psoriasis to arthritis and severe joint pain. It's thick consistency is rubs in easily, which helps when applying to post-surgery scars and sensitive skin. As an anti-inflammatory, the Salve also promotes circulation and smoothes wrinkles for healthier and younger looking skin. Pro tip: apply to neck and shoulders before bed for the soundest of sleeps.
Mary's Medicinals [marysmedicinals.com] Transdermal Compound, $50:
Mary's Medicinals has released another exclusive product to accompany its transdermal patches and gels; an isolated CBC Compound. While traditional balms and salves are not unique in the cannabis industry; Mary's has activated its all natural compound with its proprietary carrier agent blend for an inside/out approach to healing. In addition, this is the first time that CBC (cannabichromene) and its unique properties have been made available to patients.