Though cannabis is progressively defying its antiquated stereotype of being a negative, illegal thing, many still struggle to keep their habits discreet in a sophisticated way. Apothecarry is a new brand that shines bright in the emerging cannabis landscape that aims to be the answer to these problems shared by most modern-day users while also remaining true to the sentiment that cannabis should not be something to be ashamed of.
But the success of Apothecarry is defined not only by its sleek design and message, but also because of the powerful woman that stands behind the brand. CEO and leading lady Whitney Beatty never knew she would be destined to create a brand in the cannabis space. In fact, Whitney originally had a successful career as a TV executive and was quite far removed from cannabis culture in general, never touching flower herself until she was a senior in college.
Whitney's life, like many others, changed when she was diagnosed with anxiety which led her to a piqued curiosity about the potential benefits that cannabis could offer her. Whitney found herself becoming a huge proponent of cannabis, but extremely disconnected from the culture that was associated with it then.
"So few products were marketed and branded toward the type of life I led as an executive and parent, and the thought of how ridiculous it was that there was such a lack of diversity in the industry inspired me to jump into the industry," Whitney explains. "I knew if I could find a niche, I could be successful."
And indeed, Whitney found the missing piece she found that many other cannabis users like herself yearned for. "The brand seeks to redefine the image of cannabis users who take pride and pleasure in their stash while also filling a hole in the marijuana paraphernalia market for everyone," Whitney states. "From attorneys who toke after a high-powered work day to 'stiletto stoners' who host ladies nights and even to seniors using medication for health benefits."
But beyond providing a necessary solution for the various populations of cannabis connoisseurs, Whitney would eventually discover new challenges that her own identity within the marijuana space would present. It quickly became obvious that both pieces of her identity - being a female and an African-American - were highly underrepresented in the industry.
"Apothecarry is one of the only cannabis businesses owned by a woman of color AND (to this date) funded totally by minority investors," Whitney shared, proudly. "With all the news about how people of color who have been disproportionately affected by drug laws and now can't find their way into this industry, we take a lot of pride in being able to rally the African-American community to be a part of this endeavor."
Whitney is leading the charge for modern day cannabis culture, and now, it's time to get involved.
Apothecarry, self-proclaimed as the "world's most complete herb storage and humidor solution," has kicked off a crowdfunded IndieGoGo campaign to spread the word and make Whitney's dream a reality.
Apothecarry is a high-end and luxury case that offers the best quality both in style and functionality. The case comes with several thoughtful components including:
A combination and key and lock;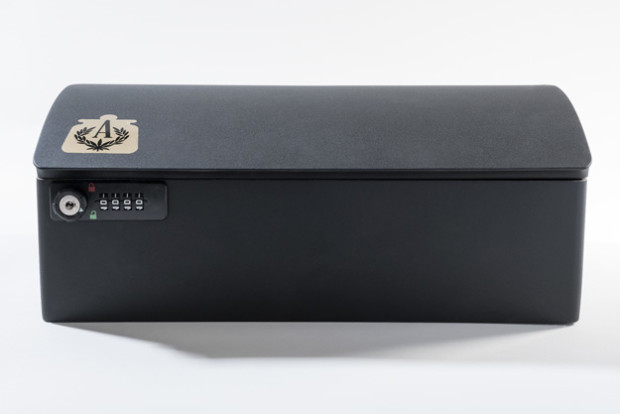 Separate sections to avoid cross-contamination;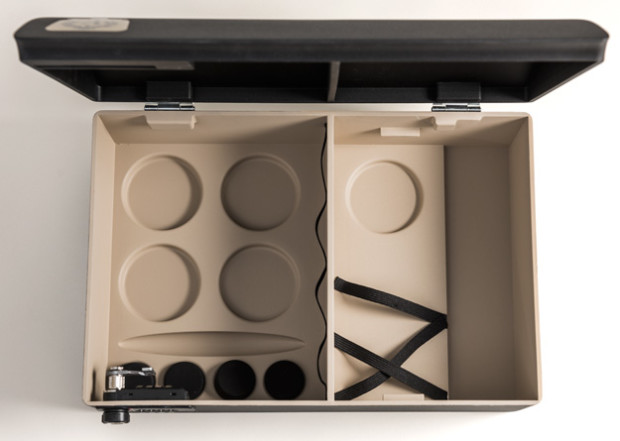 Four dab jars;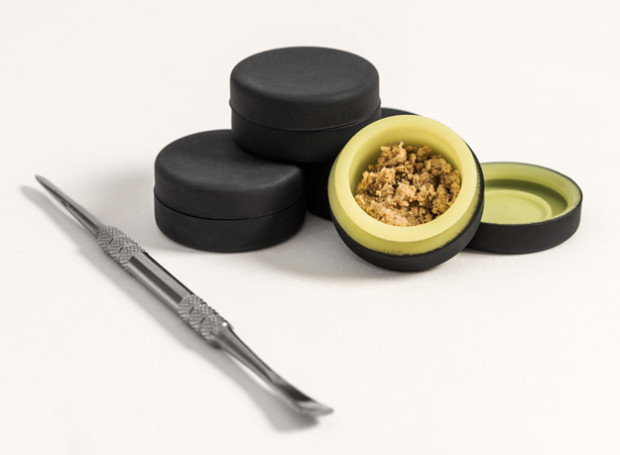 A rolling tray (in gold);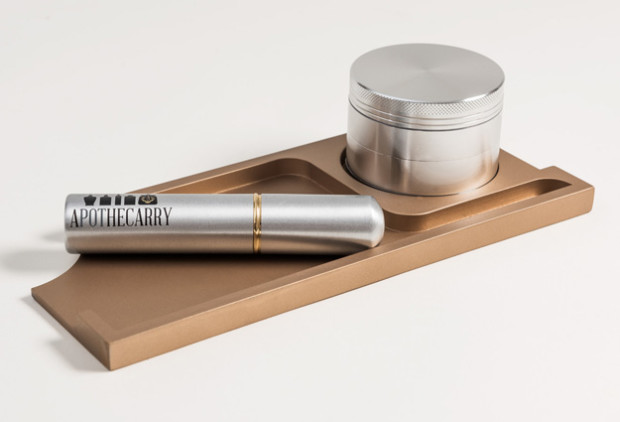 A three-chamber grinder;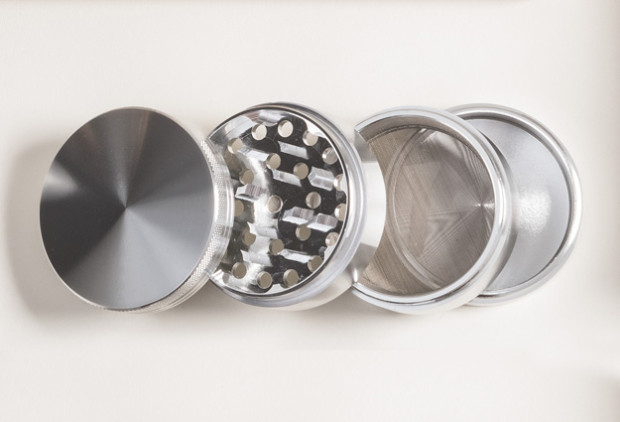 Elastic straps to hold oil pipes, vaporizers and other accessories;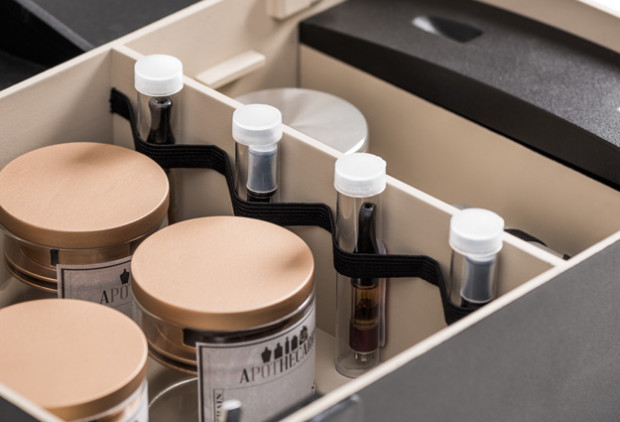 A removable box for papers, lighters and other items;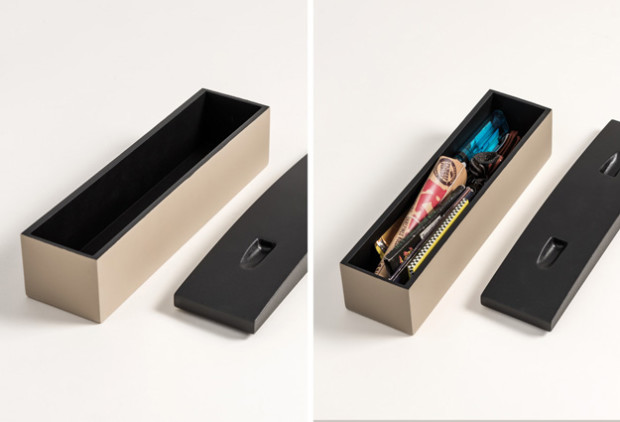 and four patent pending Airtight Humidity Jars that regulate your cannabis at a perfect 62% and come with rewritable jar labels.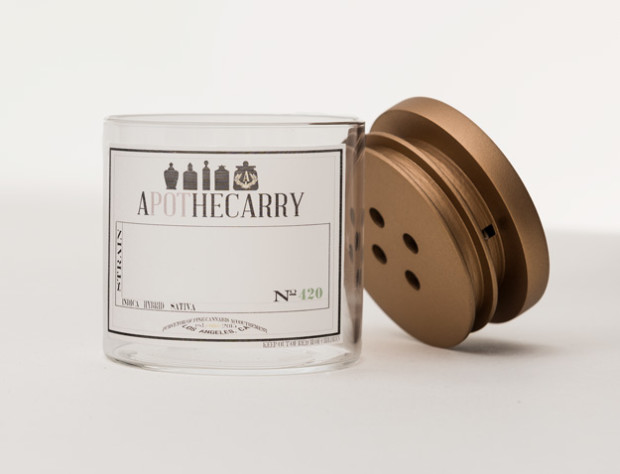 In Whitney's words, it's time to give your stash the respect it deserves. It's time to ask yourself: "If my liquor is in my bar, my cigars are in my humidor, and my wine is in wine fridge, why the heck is my weed in a shoebox in the closet?"
Be a part of Apothecarry's IndieGoGo campaign and learn more about the luxury case here.